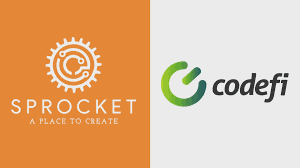 PADUCAH — Paducah-based nonprofit innovation lab Sprocket is encouraging people in west Kentucky to apply for Codefi's Adult Code Labs program.
The deadline to apply for the 20-week software development training program is July 18.
Sprocket says the program is free for participants who qualify, thanks to a grant from the Delta Regional Authority.
The front-end web development course will begin on Aug. 15.
Additionally, Sprocket says it will soon host a TechFest event. The nonprofit says companies and those interested in digital careers or developing their tech skills can contact Sprocket Community Manager Kobe Gillespie about the event at [email protected]. During the event, Sprocket says attendees will be able to learn more about the Adult Code Labs from students who've participated and others.
To apply for the front-end web development course, visit codelabs.codefiworks.com/apply. For more information about Codefi Adult Code Labs, visit codefiworks.com/codelabs. For more information about Sprocket, visit sprocketpaducah.com.